Celestial, Chronomancy, Corruptions, Cunning, Cursed, Gifts, Psionic, Spells, Techniques, Demented, Steamtech, Annihilator & Technomancer!
Stat, Class, Category & Prodigy points for sale!
Imbue (ANY) jewelry, armor & weapons that are in the game including rares/epics/uniques! And imbue them as many times with as many different gems as you [strike] want [/strike] can afford!
3 new dungeons have been added to the world map [with more to come] (Blood Soaked Ruins, Infested Ruins & Road to Derth) these dungeons will have unique boss and lore spawns.
There are 8 new bosses that will spawn in the new dungeons (they will also spawn in Infinite Dungeon) *Bosses will drop gold on death*
2. Dialog to purchase spells wont appear unless you have the required amount of gold.
3. DLC is NOT required to play this addon, talents that require a dlc will be clearly noted next to the talent, if you don't own a dlc and try to purchase a dlc talent the gold will be removed but the talent wont be acquired.
4. Will conflict with any mods that change the world map file (eyal.lua) *The only currently known conficting mod* is \"Extra Dungeons\"
If you like this addon please show your support by hitting that thumbs up button! I've currently spent 200+ hrs making this mod. Positive acknowledgement is much appreciated! If you dislike the mod please comment so I can understand why and possibly make improvements.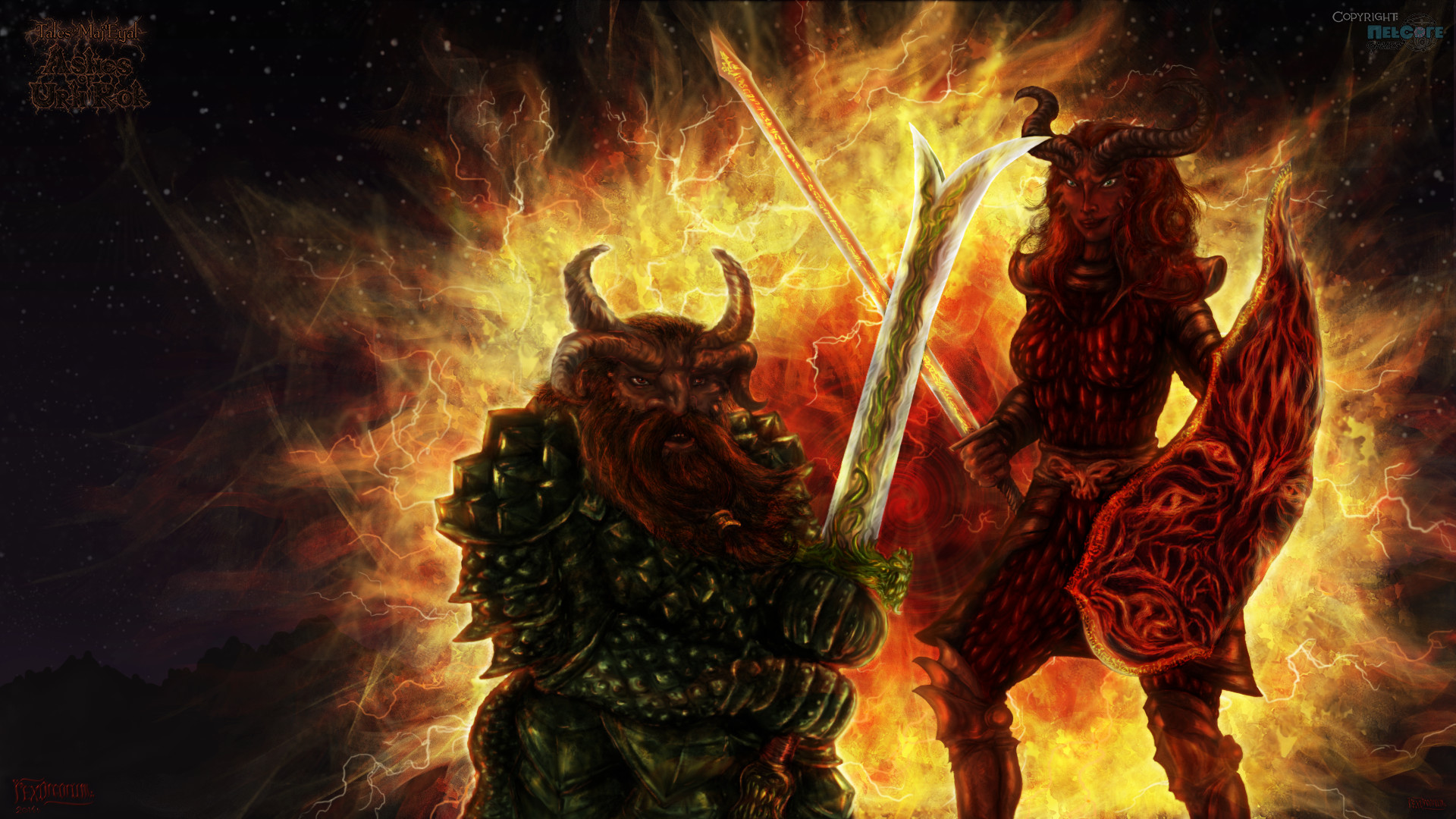 *Updates:
1.0.1 - I added a notpade file in the addon folder that lists the merchants locations. OUTDATED please check here for current merchant/dungeon locations: https://steamcommunity.com/workshop/filedetails/discussion/1715322131/1737760931657802109/
1.1.0 - There is now a new npc that can train your stat points... now to work on the class points.
1.1.1 - Mulfar can now train you, in stat or class points.
1.2.0 - I added 2 more new npcs to the map (adriel & atakesa) that will be future merchants, they have no dialog. I added them to avoid having to start a new game everytime I add a new merchant, now I can just update their dialog and it should be seamless. Merchants have been given random spawns (2 locations each) the merchant locations notepad has been updated.
1.2.1 - Updated dialog for: Asterius Gaomant, Nagareth, Mulfar & Tarelion giving them unique dialog and color coded things to make it easier on the eyes & lowered some of the prices, also added new npc "master jeweler"
1.2.2 - Balanced the prices for revealing locked talent categories, most are now only 100 gold, also lowered Mulfar's prices by half (250 gold) and increased some other prices.
1.3.0 - Pretty big update here! adriel can now teach nature summoning and wymic combat, atakesa can now teach combat and combat techniques mulfar can now give prodigy points. New npcs: corruptor & assassin added.
1.3.5 - Some npcs will now have custom tilesets, added a npc for archery training (this will be the last npc added so this will be the last time you will need to restart if playing a previous version, this is basically in beta now. No more npcs will be added) I also balanced prices (removed the ability to reveal powerful spells to avoid an exploit where you could reveal the spell cheap then unlock it with a category point, necrotic minions & golemancy price increase, tarelion's prices decreased.)
1.3.6 - Whew was this a tough one! Finally got imbueing to work! The master jeweler can now imbue jewelry, armor & weapons! With NO limitations! Yep you can imbue that rare item, oh... you already imbued an item?... Well you can imbue it again... and again and... well you get the point, but It'll cost ya! *Still need to add a noob friendly version that will only imbue white items (and only once) this version kinda got out of hand from my experimenting.... balancing will come later.
1.4.0 - Lowered master jeweler prices, moved archery tree form Atakesa to Azari, Genchi can now teach rouge spells. Atakesa can now teach Physresist, Defense, Ranged Defense, Physical Crit, & Armour. Tarelion can now teach spellresist, mentalresist & spellcrit.
1.4.2 - Soltar can now teach corruption and curses, added spell descriptions to dialog for Adriel, staves-store, Tarelion, Nagareth & Soltar to clarify what you're about to purchase.
1.4.5 - (Restart recommended for 1.4.2 and lower) I added 2 npcs - Zemek - can teach chronomancy & psionic (spawns in angolwen) - Sun Paladin - can teach celestial (has a 'chance' to spawn in Derth, Elvala & Last Hope) everyones dialog has had major quality of life changes done (spell descriptions added & option to return to previous page) You wont need to start a new game if you're not interested in chronomancy & psionic spells for your current playthrough. Currently chronomancy is the only spell available this update, I will add dialog options for psionic & celestial within the next few days (the next update will be seamless and wont require a restart)
1.4.7 - Zemek can now teach psionic spells, Sun Paladin can now teach celestial chants, Adriel can now teach stone warden & oozemancer spells...
Aaaaand here we have it! This addon is now complete! It has all the spells and npcs I originally visioned (plus some!) No worries though! I still plan on adding more stuff in the future!
1.5.0 - Adds 64 talents - 50 talents added from DLCs Orcs & Cults (2 talent trees Demented & Steamtech) & 14 overlooked talents. Soltar will now teach Demented talents, new npc Gurock added to sell Steamtech talents (he spawns at 26x41 & 63x45) and sun paladin's health has been increased. DLC is NOT required to play this addon!
1.5.1 - 3 new dungeons & 8 new bosses have been added. Over time I will be adding more dungeons to explore and bosses to defeat! I also have plans to create new mobs and mob variations, create unique artifacts and eventually implement a quest system to reward you for defeating the new bosses (since quests are not yet implemented bosses will drop gold upon death. Big thanks to user Enemyz for his help writing the lore for wolfmire *note you will need to start a new game if on a previous version.
1.5.5 - Updated for TOME 1.6 (fixed a sprite bug) *note a new game will need to be started for the bug fix to be applied.
1.5.6 - Sun Paladin has been updated to include dlc celestial talents, his health has been further increased and he now has lightning immunity (to hopefully help him survive)
1.6.0 Gurock will now sell the Automated Portable Extractor... I also made Zemek immune to lightning, so he can survive a certain event :)
1.7.1 - The "Blood Soaked Ruins" are now fixed and will no longer crash your game or corrupt your save! ALL necromancer spells have been added to the Necromancer Merchant!
1.7.2 - Fixed a bug where Gurock would teach you Arcane Dynamo the moment you touched him (you will now have to purchase it). Added the ability to buy the steam generator!
1.7.3 - This update focuses on standardizing all merchant dialog!
1.7.5 ~ I nudged Atakesa's spawn slightly to the SW so she will no longer block the Scourge Pits dungeon spawn.
I removed the 'malleable body' talent because it no longer exists. not sure if they added a new Oozemancer Talent so, let me know if a talent is missing.
The 'Lost merchant' encounter is now updated.
I've made the map bigger in preparation for the coming updates (adding more dungeons to the map) to avoid cluttering it, I had to make the map bigger. (requires more tweaking)
A new game will be necessary for this update to take effect.
Next on my list:
- A "god mode" version. ***Complete*** https://te4.org/games/addons/tome/godmode-merchant
- An Infinite Dungeon version ***Complete*** https://te4.org/games/addons/tome/infinite-dungeon-merchants
- A quest system for those who want to farm gold and explore new caves, fight new creatures experience new lore and more!
If you like this addon please consider rating it :)
^^^^^^^^^^^^^^^^^^^^^^^^^^^^^^^^^^